Creamy spinach alfredo pizza: Try the recipe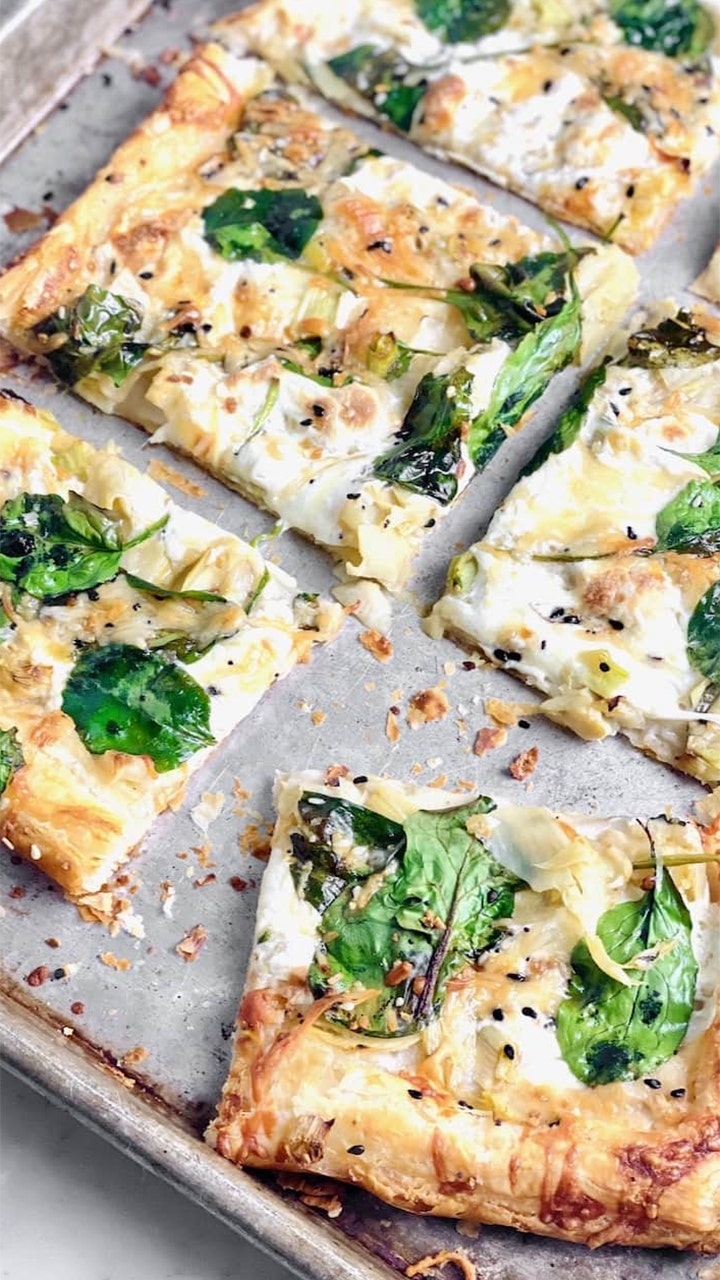 Upgrade your pizza night with this "cheesy and rich" recipe from Quiche My Grits.
"Spinach Alfredo Pizza," from Southern food blog Quiche My Grits, uses puff pastry as the base and is topped with Alfredo sauce, fresh spinach, artichoke hearts, mozzarella cheese and parmesan cheese.
Ingredients
1 (13 oz) puff pastry sheet
½ cup Alfredo sauce (any jar or type will work)
12 oz. marinated artichoke hearts, chopped
1 cup fresh spinach leaves
2 tablespoon. green onions, chopped
8 oz. log mozzarella cheese, sliced
½ cup parmesan cheese, shredded
1 tablespoon. Everything Bagel seasoning
Instructions
1. Preheat oven to 425 degrees.
2. Roll out puff pastry on parchment paper onto a sheet pan.
3. With a fork, pierce the pastry several times on the bottom.
4. Spread Alfredo sauce on top of pastry sheet.
5. Arrange artichokes on top of sauce.
6. Scatter spinach leaves on top of artichokes.
7. Sprinkle green onions on top of spinach.
8. Slice mozzarella and place it over the entire pizza.
9. Sprinkle pizza with parmesan cheese and end with a dash of bagel seasoning.
10. Bake at 425 degrees for 20 to 25 minutes until crust is golden brown and pizza is bubbly.
via FOX NEWS
https://ift.tt/3Bq2QEk