Fall off the bone ribs that don't require a smoker: Try the recipe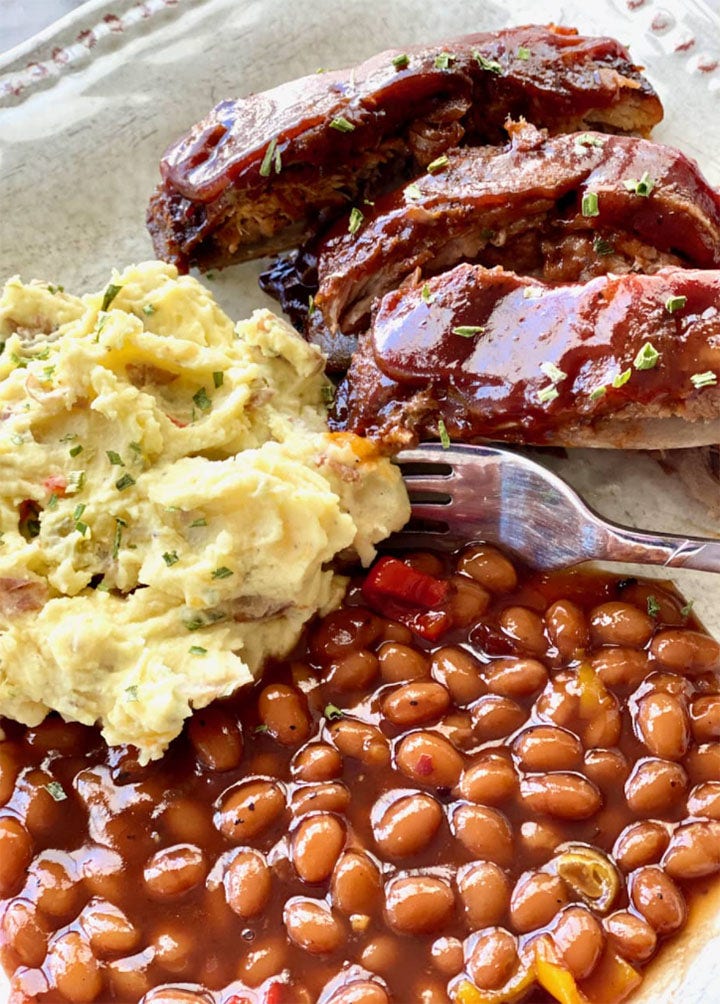 There's no phrase more delicious-sounding than "fall off the bone."
INGREDIENTS
PORK
1 (4 lb.) rack baby back ribs
DRY RUB INGREDIENTS
1 tablespoon. steak seasoning
1 tablespoon. burger seasoning
1 tablespoon. jerk seasoning
1 tablespoon. onion powder
1 tablespoon. garlic powder
1 tablespoon. paprika
¼ cup brown sugar
SAUCE
1 cup Sweet Baby Ray's BBQ sauce
INSTRUCTIONS
Preheat oven to 350 degrees.
Dry the slab of ribs off with a paper towel.
Mix the dry rub ingredients together in a bowl.
Place the ribs on a long sheet of aluminum foil.
Generously slather the dry rub on both sides of the pork and rub it into the meat.
Wrap the ribs completely in foil.
Bake at 350 degrees for 2 hours, then reduce heat to 275 and cook for 2 additional hours.
Take out of oven, open foil and brush or pour on your favorite barbecue sauce.
Let ribs rest for 15 minutes, then cut beside each bone to serve.
via FOX NEWS
https://ift.tt/3uQ9p1i