Goblin skillet cookie is a 'yummy mess' for Halloween: Try the recipe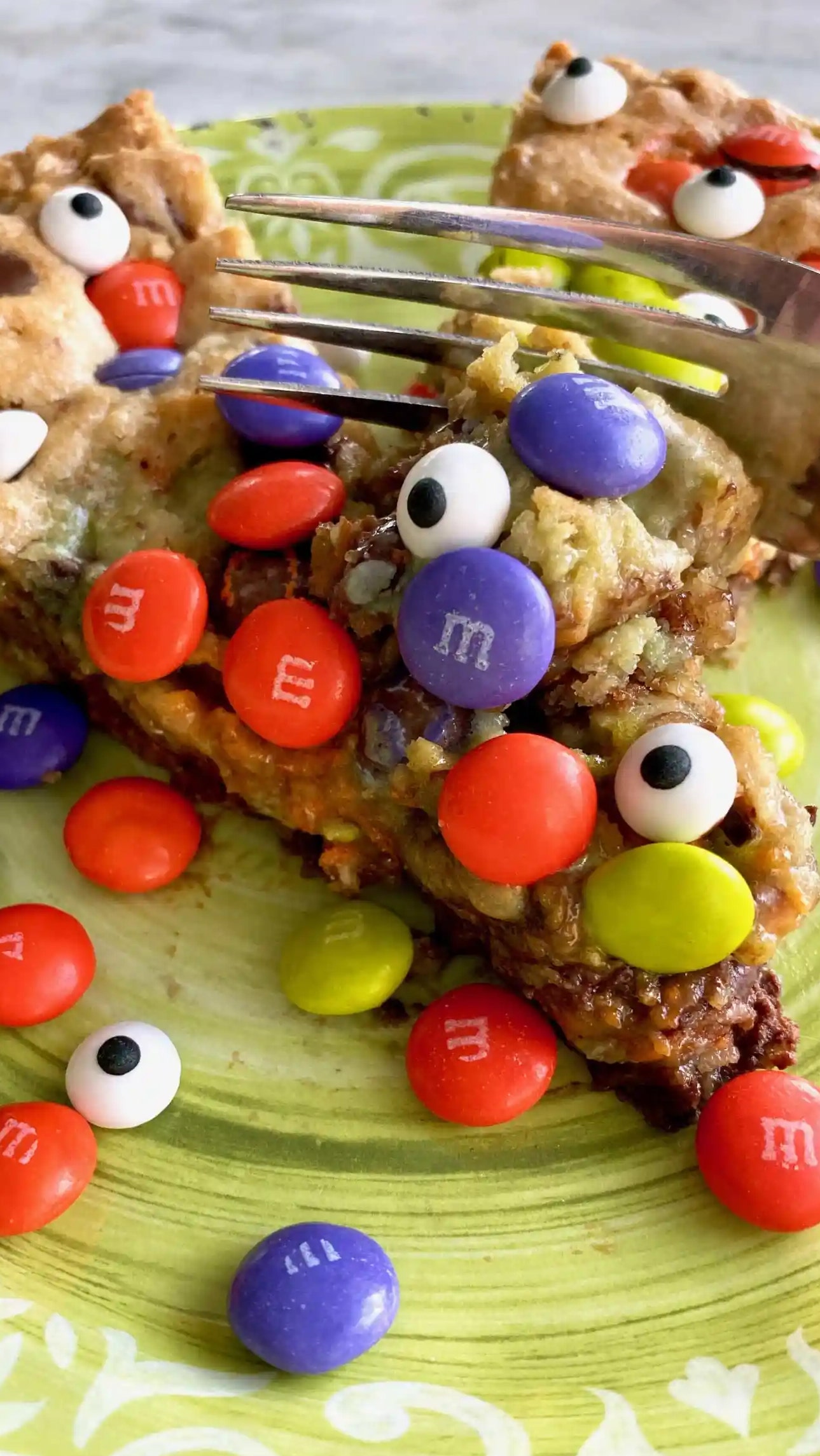 The "Goblin Skillet Cookie" is a giant chocolate chip cookie with oats, M&M's and candy eyeballs.
To make the "Goblin Skillet Cookie," Morgan says you just have to "throw a bunch of goodies in a cast iron skillet and hope for the best," according to her blog post.
Ingredients
2 cups all-purpose flour
1 cup old fashioned oats
1 teaspoon. salt
1 teaspoon. baking soda
2 sticks butter, softened
½ cup brown sugar
½ cup white sugar
1 teaspoon. vanilla
2 eggs
1 cup semi-sweet chocolate chips
1 cup pecans or peanuts (your choice)
1 cup M&M's for cookie dough (I used Ghoul's Mix)
¼ cup M&M's for topping
1 pkg. candy eyeballs
2 scoops vanilla ice cream
Instructions
Preheat oven to 350 degrees.
Mix flour, oats, salt and baking soda in a large bowl. Set aside.
In a mixer, add butter, brown sugar, white sugar and vanilla. Beat until creamy.
Gradually add eggs to the creamy mixture.
Gradually add flour mixture and mix until well blended.
Stir in chocolate chips, pecans and M&M's.
Spray a 12" cast iron skillet with baking spray.
Spread cookie dough into skillet.
Decorate top of cookie dough with candy eyeballs and additional M&M's.
Bake at 350 degrees for 30 to 35 minutes until golden brown, but not too hard.
Allow cookie to cool for 15 minutes, then garnish with 2 scoops of ice cream. Decorate to look like goblins!
via FOX NEWS
https://ift.tt/3A0LNYs